Romantic Escapes in the Cape Winelands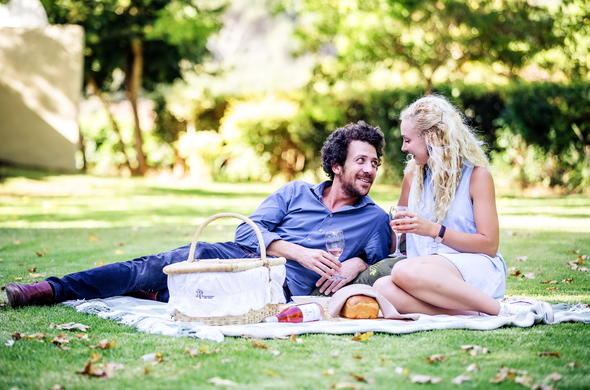 Romantic Cape Winelands hotels are ideal for a honeymoon or romantic getaway. The lush landscapes, fine dining restaurants, charming accommodation and personalized service make these hotels the perfect place to escape to.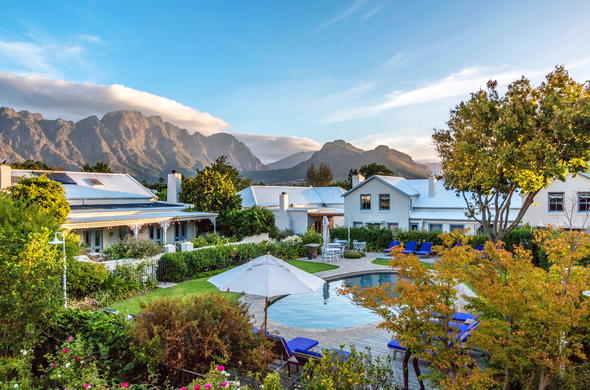 Le Quartier Francais
Le Quartier Francais
in Franschhoek. Guests can enjoy complete privacy at this Cape Winelands hotel... enjoy the intimacy of the exclusive house suite set in a private garden courtyard with a natural Mediterranean pool. Nestled in the heart of the Cape Winelands, Franschhoek is the perfect honeymoon escape; long bike rides, leisurely sunset stroll and romantic dinners.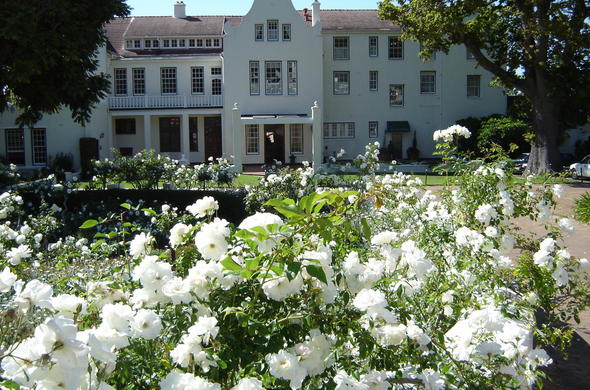 Cellars-Hohenort Hotel
Cellars-Hohenort Hotel
in Constantia. A naughty week end away in luxury and elegance. The Dove Cote features a warm & spacious bedroom with king-size four-poster bed. Leading off the bedroom through French doors, you will find the large sitting area with fireplace. There is an enormous walk in wardrobe and your own private heated jacuzzi adjoining the bathroom.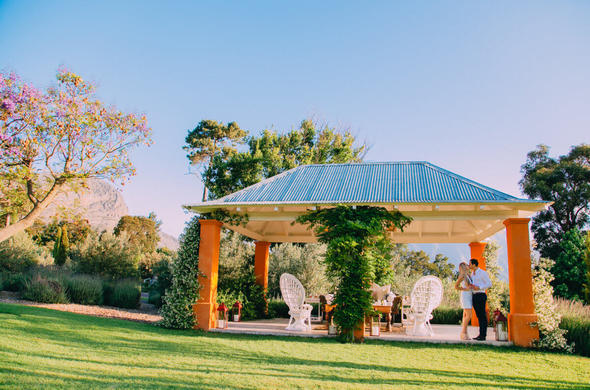 La Residence Hotel
La Residence Hotel
in Franschhoek. Room 3 has a built-in marble four-poster, pillared platform bed which is heated, and a vast en-suite bathroom in matching white marble. Rekindle your romance in Tuscan tranquility with fine French antiques, exquisite Persian carpets and an eclectic mix of objets d'art. Expansive patios offer magnificent opportunities to relax, admire the view and enjoy the delicate scents of nature.