Out and About in Pniel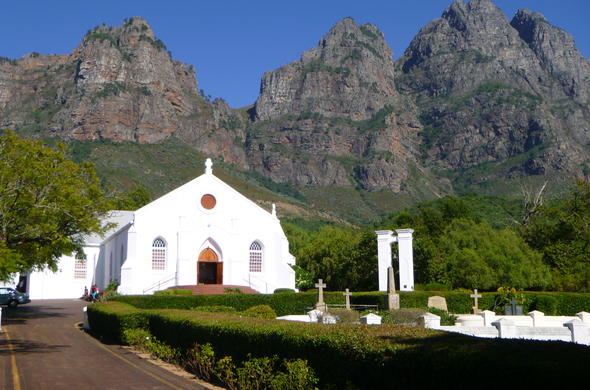 Situated at the foot of the Simonsberg and set within easy access of town such as Stellenbosch, Franschhoek and Paarl, the picturesque little village of Pniel was found in 1834.
The beautiful congregational Church, built over 150 years ago, as well as the old oak trees on the shores of the Dwars River, can attest to the historic beauty of the village.Orchards, vineyards and mountains surround Pniel, with the Dwars River running through it. Originally Pniel was an agricultural village, but today fruit and vegetable production has grown into a large industry, which has become the major source of income for the town.Peace and quiet are hallmarks of Pniel's hospitality with a nearby inn and charming guests houses in the surrounding areas. Visitors can leisurely enjoy a meal in one of the restaurants close by or else have a snack on the move with a bottle of wine from one of the specialty shops in the village.Rugby or cricket matches are held on a regular basis at the Sports Complex. Visitors can also laze by the pool or work out in the gym. Pniel is ideally situated for walking or cycling along the river and in the direction of the mountain. For the energetic, Boschendal wine estate is within walking distance or watch for pigeon racing which is a popular sport in this little town.